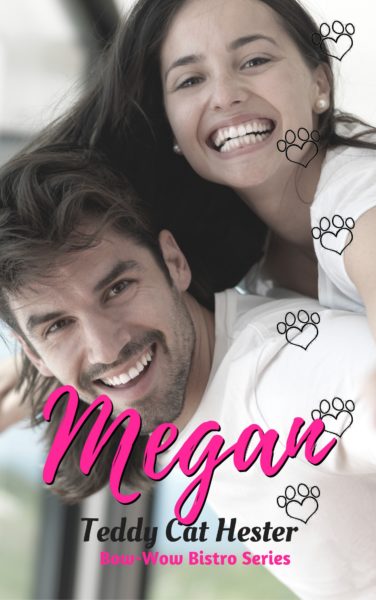 Title:
Megan
Release Date:
September 1, 2017
Buy or Review the Book:
Kindle
At twenty-four, preschool teacher Megan Pennybaker just wants a no-muss, no-fuss relationship with a like-minded man. New candidates get a shot, but she kicks them to the curb once they become too much trouble. Her students and her service-trained labs keep her happy while she waits for Mr. Right.

Thirty-two-year-old William Love has his hands full with running the local golf course. He's not interested in long-term romance, and with a little black cloud following him, he doesn't think he's good relationship material anyway.

Megan decides to give Will a try, but, in this romantic comedy, as the relationship heats up, a series of crises threatens to cool everyone's jets.

Can a dog-loving preschool teacher take off her rose-colored glasses long enough to stay the course with a golf pro convinced he has nothing to offer?