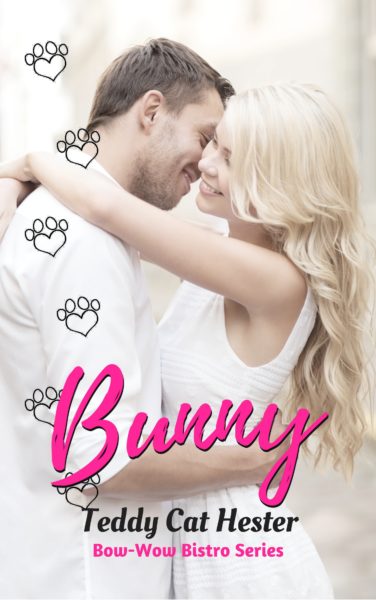 Title:
Bunny
Release Date:
August 8, 2017
Buy or Review the Book:
Kindle
|
Nook
|
Apple
|
Kobo
At twenty-five, Bunny Cloverfield has had it with boyish men who spend more time playing games than attending to her and her two Cavalier spaniels. She's serious about her computer-consulting career and her dogs, and she's looking for similar dedication in a potential mate.

Thirty-year-old Maxwell Sheridan is too focused on managing his venture capital business to invest in serious relationships, much less ones that come with dog fuzz and slobbery kisses. In the little free time he allows himself, he plays backgammon for charity fund-raisers.

When their paths cross in this romantic comedy, fur and sparks fly.

Can a dog-loving computer consultant escape past mistakes and let herself love a seriously sexy, pet-immune gamer?